What's Your Home Worth?

Get a free comparative market analysis of your home's worth sent to you with no obligations.
Christina M. Smith Dell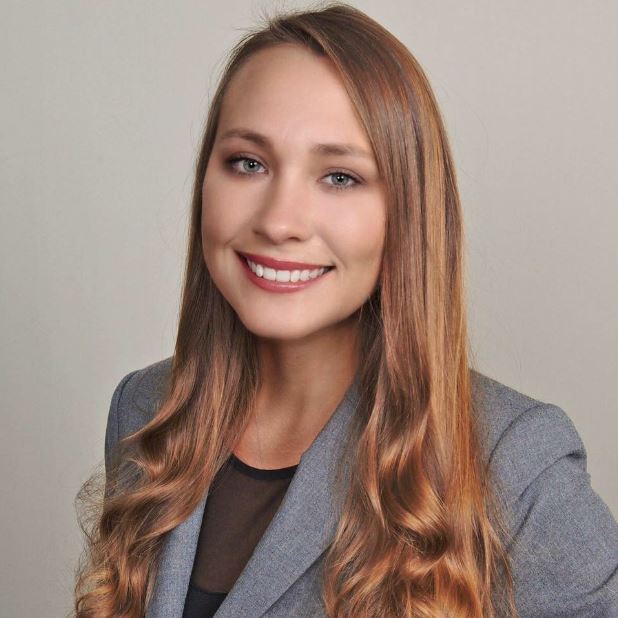 585-758-8268
Email

Greater Rochester West
550 Latona Rd, Bldg C, Ste 301
Rochester, NY

Your First Home
Looking to purchase your first home? Click here to request a complimentary copy of Your First Home: The Proven Path to Home Ownership.

Welcome to Rochester's Best Real Estate Resource:

Buying or selling a home is about more than real estate. It's about your life and dreams.
I take a different approach to real estate. One built on personal touches, attention to detail and positive results tailored to match your real estate goals (first home, investment property, commercial listing or rental).

At Keller Williams, I am able to utilize the latest technologies, market research and business strategies to exceed your expectations. More importantly, I listen and that means I find solutions that are tailored to you.
This website is full of information for you whether you are looking to buy or sell. After you've had the chance to review this information, please contact me so we can talk more about how I can help.

I appreciate the opportunity to earn your business. Put my experience and knowledge to work for you.



Christina M. Smith Dell, Realtor
Licensed Real Estate Salesperson
Keller Williams Realty
550 Latona Road
Building C 301
Rochester, NY 14626
Xtinasmith@kw.com
585-760-4926

Bringing Buyers & Sellers Together Since 2010


Reviews:


7/26/2015, Home Seller, J. Jackson,

Christina is a GREAT Realtor. I was recommended to contact her through my son, who is utilizing her services to buy a home in Rochester, NY. She was always flexible, friendly, and very professional. Any time my husband and I had questions and needed advise on making decisions, and her professional judgement was provided to us. I don't have anything negative to say about Christina and her work. Her transparency was very much appreciated. I will definitely refer her to as many people that I know of who are selling their home or purchasing. Christina is highly recommended....very pleased.


6/12/2015, Home Buyer, B. Carolan

I worked with Christina on my first home purchase and I could not be more impressed with her. Christina was very knowledgeable about the process and the real estate market and made my home buying process much easier. She always got back to me with any questions I had very quickly and if she didn't know the answer she went and found it. She is very dedicated to helping her clients and it shows when she was working at 9 pm sending me documents so we could get my offer in that night. I highly recommend Christina to anyone looking for a real estate agent. I will be using her for any future real estate needs.


4/20/2015, Home Seller, G.Biscardi
Christina is by far the hardest worker I have ever met. She always let me knew what was going on and I never felt in the dark about anything. We met on a Saturday to walk through my house and had a sale pending within 24 hours. I highly recommend Christina and really happy with my decision to have her as my realator. Will definitely use her expertise with buying my next house.

4/21/2015, Home Buyer
Christina helps us find the house we were looking for. She is professional, patient and a fierce representative of your interests. She worked day and night to get the deal, price, contract, and finally, the closing. She followed up every hour of everyday to make sure that we had everything we needed. She is an example of a perfect realtor executive. I will use her services again, and I will recommend her to anyone in need of an outstanding real estate professional.

2/15/2015, Home Buyer, P. Reilly
Christina was a great help to me throughout the whole process, I did not know all the ins and outs of home buying and she is very knowledgeable. She was really on top of things and kept the ball rolling, I would highly recommend her. We found the house I wanted a lot faster than i thought i would.

10/24/2014, Home Seller, G. Mitchell
Christina did in two weeks what my previous agent couldn't do in six months! She's simply the greatest!

10/13/2014, Home Buyer, L. Fernandez-Leal
We've been looking for houses for a long time. We tried 5 other realtors until we met Christina Smith. She is the kind of professional who does not give up and always goes the extra mile in order to accomplish the daily goal. She helped us in so many ways! There are no words to describe her commitment to the client. I recommend her 100%

9/2/2014, Home Buyer, S.Day
I cannot say enough about Christina. She was the most amazing realtor I have ever met. She was very responsive, great communication and followed-up even after the deal was finished. I am looking forward to working with her again VERY soon.

1/6/2014, Home Buyer, D. Francis
Christina was just wonderful from start to finish. She helped me find the perfect home for me and my daughter (even previewing homes for me as I was out of town), and was able to negotiate the price to $17,000 under assessed value. I had a long list of requirements and she was up for the challenge. I am very happy with her expertise and service.

10/30/2013, Home Seller, N.Dell
Christina helped me stage my home. She is very knowledgeable about markets. I found her to be and outstanding agent in every way. You can't go wrong hiring her. We sold my house in 3 weeks.
Great job!!!!

10/2/2013, Home Buyer, M. Roberts
Christina was very responsive and accommodating in our home search. She was able to set up several viewings with very little notice. Once we decided to make an offer on the house we ended up buying, she helped us throughout the price negotiations.
She has a pleasant, non-pushy way about her and we highly recommend her.
(www.trulia.com/profile/xtinasmith & www.zillow.com/profile/Xtinasmith/Reviews/)